Welcome to C.A. Essex
Cocaine Anonymous Essex welcomes anyone with a drug or alcohol problem and offers a solution. Cocaine Anonymous' Twelve Steps are not drug-specific, and Cocaine Anonymous is not a drug specific fellowship. There are no dues or fees for membership; we are fully self-supporting through our own contributions. We are not allied with any sect, denomination, politics, organisation or institution. We do not wish to engage in any controversy and we neither endorse nor oppose any cause. Our primary purpose is to stay free from cocaine and all other mind-altering substances, and to help others achieve the same freedom. Cocaine anonymous.
We're here and we're free.
Freedom Fund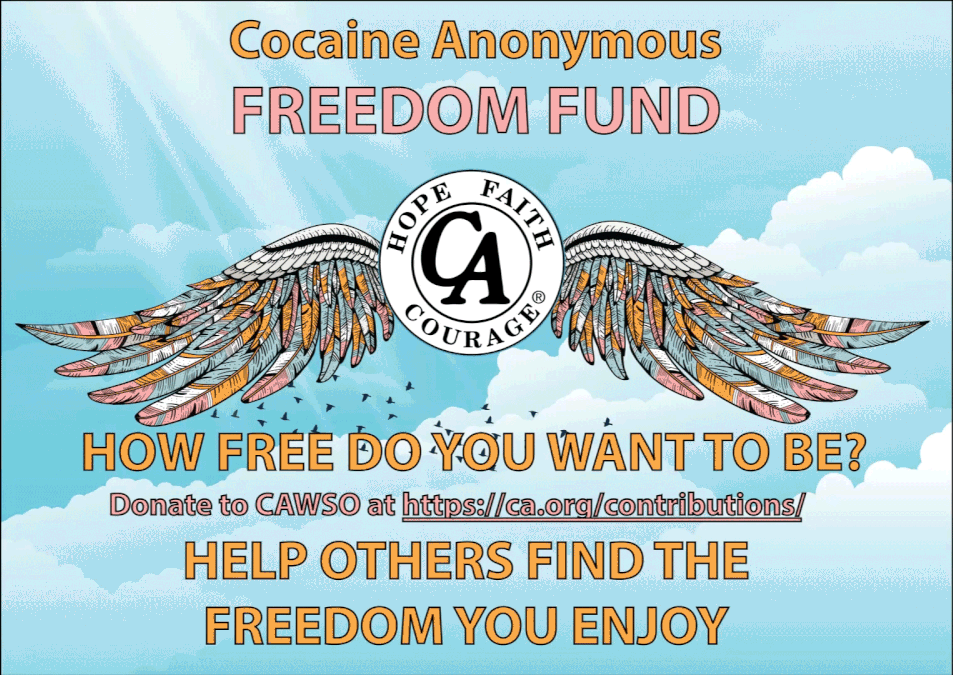 Latest events